3rd March 2012
While Kay headed straight for the cafe I took a brief walk round Brandon , and then with a few hours of light left I settled in the John Baldwin hide, to see if I could photograph the Great Crested Grebes .
The Grebes stayed out of range but the male Goldeneye was less shy once the hide became less crowded .
Annoyingly however he did little but swim and dive, theres only so many portraits you can take.
Then just as the light was fading , he decided to rear up.
Also present at the hide were , Tufted Duck , Pochard, Teal , Mallard, and a blue streak ( Brandon Kingfisher flyby :0) )
Also providing some entertainment the local Cormorants.
The female Goldeneye also made a brief appearance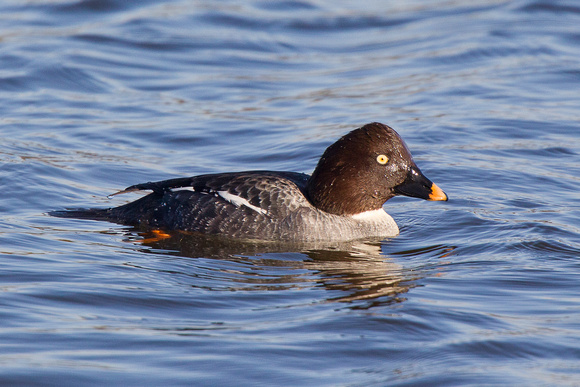 A brief visit too Brandon , but as always something of interest , three hours well spent